Ceiling draping
is the perfect way to transform any venue, instantly enhancing & giving the room a more romantic & softer feel for your wedding or event. Also helps to disguise any particularly unsightly ceilings!
Draping comes in various styles with added fairy lights and/or uplighters or even ivy trails, to create that extra WOW effect and complement the venue!
If required, please contact us to discuss & get a quotation.
Wall draping
is the perfect way to fully transform a room, fully covering it to create a completely different, softer look or just partially cover to disguise any areas of a room you may not be over keen on!
This is achieved using a flexible freestanding system, with fully fire-retardant materials, allowing for the creation of your perfectly draped room.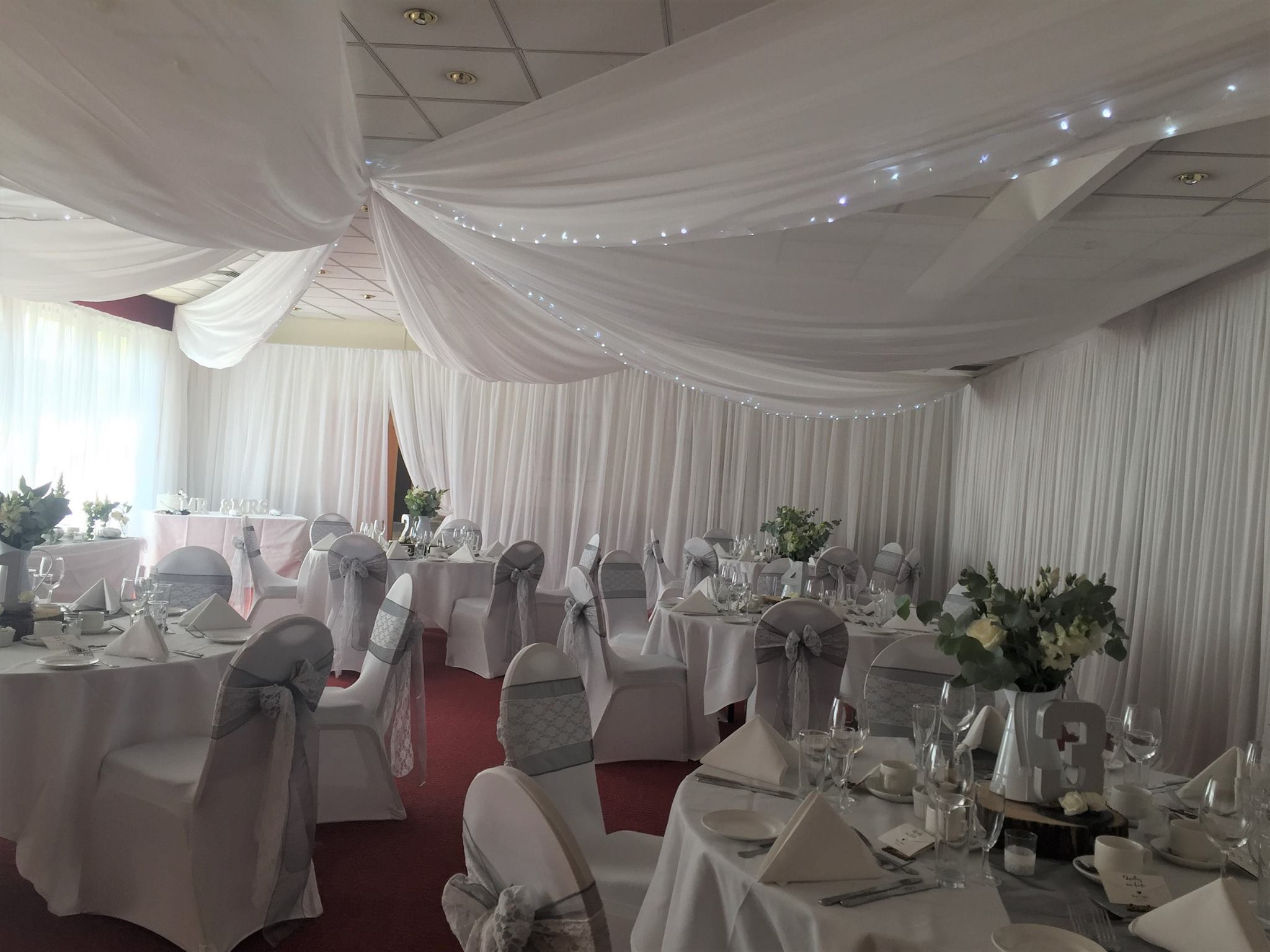 Save
Save
Save
Save
Save
Save
Save
Save
Save
Save
Save
Save
Save
Save
Save
Save
Save
Save
Save
Save
Save
Save
Save
Save
Save
Save
Save